You can purchase a JAVHoHo Gift Code via Paypal at JAVHoHo Shoppy.gg or Rocktr.net store to pay for a JAVHoHo subscription, and apply the gift code to your new or existing JAVHoHo account.
After receiving your gift card via email:
Login to your account and go to javhoho.com/redeem.
Enter the PIN code from your email. (NOTE: You may have to follow a link in the email to access your digital gift card and PIN code.)
Select the exact subscription same as gift code (Ex: Select SVIP - 1 Month subscription if you enter the pin code of SVIP - 1 Month gift code)
If you can't use your Gift Code please contact us, send your username account and Gift Code, We will activate it on your account as quickly as possible.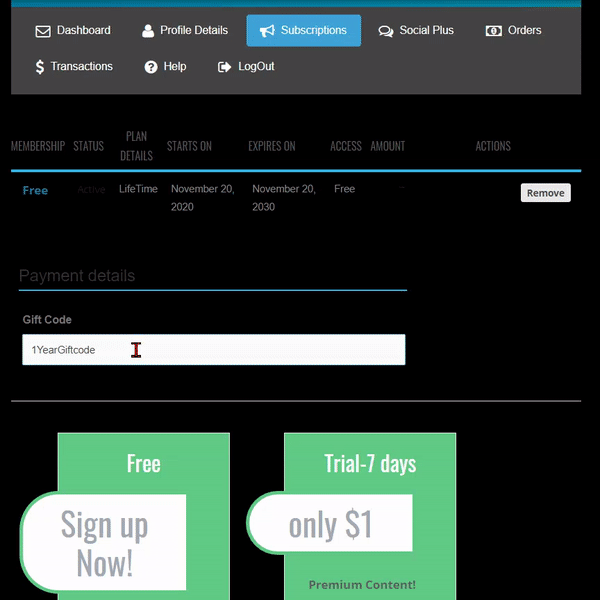 only $1
Premium Content! It is a one time payment of a small fee. Just have a test. $1 for 7 days
only $11.7
$0.13 for 1 day
only $22.9
$0.13 for 1 day
only $45.9
$0.12 for 1 day